7x Tips om van je droge huid af te komen
7x Tips om van je droge huid af te komen
24 september 2020
We hebben allemaal weleens last van een droge huid. Naast dat het er dry uitziet, is het gevoel van een trekkende huid ook niet prettig. Maar no worries. Wij delen met jou vijf tips over het tegengaan van een droge huid.
1. Gebruik een volle crème
Door een vollere crème te gebruiken voor je gezicht (zowel een dag- als nachtversie) kan je je gezicht goed voeden on a daily basis. Is de huid op je lichaam ook erg droog? Gebruik dan een voedende bodylotion of bodybutter.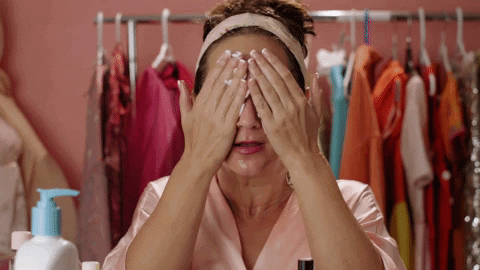 2. Drink genoeg water
Het wordt zó vaak gezegd, maar het helpt echt: drink genoeg water. Omdat je huid naar vocht snakt, is het belangrijk om voldoende te blijven drinken. Probeer minimaal 1,5 tot 2 liter per dag te drinken. Vind je dat een beetje veel? Dan kun je ook voor groene thee gaan. Je krijgt dan én genoeg vocht binnen én het is supergoed voor je huid.
3. Té heet water is een no go!
Hoe lekker het ook is, douchen met té heet water droogt je huid enorm uit. Gebruik daarom tijdens het douchen (of badderen) niet té heet water en ook al is het nog zo verleidelijk, probeer niet elke dag te douchen of in bad te gaan. Zo behoudt je huid beter z'n vochtbalans.
Shop hier essentials voor het perfecte bad
4. Vermijd zeep
Nog zo'n uitdroger voor je skin: zeep. Gebruik geen zeep tijdens het wassen van je gezicht en lichaam. Kies eerder voor een facewash die speciaal gemaakt is voor een droge huid. Voor je lichaam bestaan er ook genoeg showergels die rekening houden met een dry skin. Dit is waaay better dan 'gewone' zeep!
5. Gebruik een verzorgend masker
Voedt je huid zo nu en dan met een gezichtsmasker. Er zijn speciale maskers voor een droge huid die bijvoorbeeld avocado of honing bevatten. Maak er dan gelijk een gezellige sleepover met je besties van en probeer allemaal een andere face mask. Het is ook leuk om zelf je maskers te maken!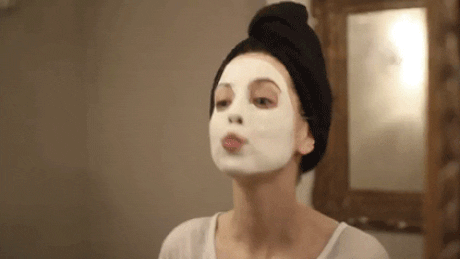 6. Serums
Serums zijn ook goed om te gebruiken voor wat meer hydratatie. Je kan het iedere dag gebruiken en het kost wat minder moeite dan het aanbrengen van een masker. Breng een hydraterende serum aan voor je nachtcrème et voilà, je ziet 's ochtends het verschil!
7. Droge huid onder je ogen
Als je een droge huid hebt is er een kans dat de huid onder je ogen ook erg droog is. Dit kan ervoor zorgen dat je er moe uitziet of donkere kringen onder je ogen hebt. Een oogcrème of oogmasker kunnen hierbij helpen.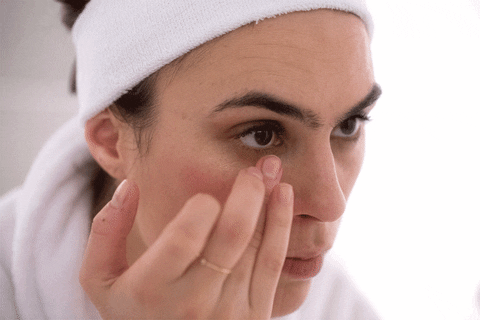 LEES OOK:
Beeld: Getty Images
Gerelateerde artikelen