7x Tips om je haar sneller te laten groeien
7 juni 2021
Dit bericht is niet voor de meiden met fabulous kort haar, maar voor de meiden die net zulke mooie lange lokken willen als Rapunzel. Read on!
1. Eet gezond
Lekker voor de hand liggend, maar het is wel waar! Elke dag een vette hap of pizza is natuurlijk niet zo healthy, en dan kun je ook merken aan de groei van je haar.
2. Was je haar niet elke dag
Misschien liever helemaal niet met 'normale' shampoo – er bestaan vervangende producten die de slechte dingen van shampoo niet bevatten, maar toch een positieve werking op je haar hebben. Was je je haar liever wél met regular shampoo, probeer het dan zo weinig mogelijk te doen!
3. Gebruik conditioner
HEEL belangrijk! Conditioner voedt het haar en houdt het gehydrateerd (vandaar ook die mooie glans). Protip: spoel je conditioner aan het einde van je douche-sessie uit met koud water. Minder fijn, maar beter voor de groei van je haar.
4. Slaap op een satijnen kussensloop
Kijk je ouders, oma, oom of lover even lief aan voor zo'n redelijk dure kussensloop, want reken maar dat het werkt! De stof van je oude vertrouwde kussensloop is namelijk heel hard op je haar, waar een satijnen kussensloop heel fijn is (als in, de stof) en dat zorg ervoor dat je haar minder snel slijt en pluist.
5. Water
DRINK WATER.
Check ook: Dit is waarom water drinken goed voor je is en hoe je ervoor zorgt dat je genoeg drinkt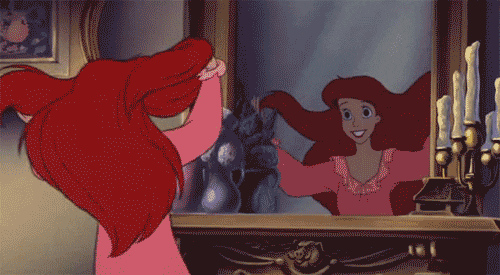 6. Laat je handdoek-tulband voor wat -ie is
Ja, we weten dat je dit doet. We weten ook dat het goed is om er zo snel mogelijk mee te stoppen. Handdoeken zijn gemaakt van lekker zachte stof – tenminste, dat denk je! De stof is heel ruw op je haar en die kleine dingetjes op je handdoek zorgen voor wrijving. Not good, ditch je handdoek-hoed!
7. Geen haarverf, Geen stijltang, Geen krultang
Als jij een manier weet om je haar te verven, stijlen of krullen zonder schadelijke stoffen of hitte, then be our guest! Maar vermijdt deze dingen vooral als je prachtige, lange lokken wilt.
Beeld: Gettyimages
Gerelateerde artikelen