Gross! Deze beautyitems kun je beter niet aan iemand uitlenen
3 mei 2020
We weten allemaal dat het heel gross is als je met make-up op gaat slapen, maar wist je dat het (uit)lenen van een beautyitem net zo vies is? Deze zes beautyitems kun je beter aan niemand uitlenen. Oók niet aan je bestie.
1. Alles wat in een potje zit
Elke keer dat iemand een vinger in een potje met crème of lotion steekt, komen er bacteriën in die zich kunnen vermenigvuldigen. 'Germs houden namelijk van een donkere en vochtige omgeving', legt dermatoloog Julie Karen uit. Smeer jij dat spul vervolgens op je gezicht, dan smeer je die bacteriën mee. Als je een crème of lotion moet delen, kies dan voor een pompflacon.
2. Reinigingsapparaten
Nadat je je huid hebt gereinigd, zitten de borstelharen vol met make-up, dode huidcellen en talg. Een feestmaal voor bacteriën, zegt dermatoloog Joshua Zeichner. En andermans bacteriën in jouw poriën poetsen klinkt niet echt als schoonmaken toch? Sterker nog: dat is een uitnodiging voor acne. Deel dit beautyitem dus alleen als je er je eigen borstelkop op kunt zetten.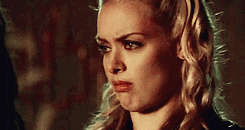 3. Scheermesjes
'Als je scheermesjes deelt, loop je het risico folliculitis te krijgen. Dat ziet eruit als gewone scheerbultjes, maar is eigenlijk een ontsteking van de haarzakjes', zegt Zeichner. En omdat er vaak bloed in scheermesjes achterblijft, kun je als je een razor deelt ook nog eens dingen als wratten, stafylokokkeninfectie (say whut?!) en hepatitis oplopen via scheerwondjes.
4. Soap bar
Hoe dat dan zit met een blok zeep? Die kun je volgens dermatoloog Zeichner best delen. 'Het is onwaarschijnlijk dat bacteriën zich via zeep verspreiden. Spoel het blok voor elk gebruik af en laat het na gebruik drogen op een rekje om de kans op besmetting te voorkomen.'
5. Make-upkwasten
Bacteriën houden ervan zich te in borstelharen te nestelen, omdat die vaak vochtig zijn (van producten als foundation of van de omgeving waar ze in liggen, like de badkamer). Leen iemands make-upkwast en je smeert hun germs op jouw gezicht (én op de eigen make-up).
6. Lipstick
Je mond is een paradijs voor bacteriën en heeft niet dezelfde beschermende huidlaag als andere lichaamsdelen. Lipstick, -gloss of -butter (uit)lenen is dus geen goed idee. Je loopt dan risico op bijvoorbeeld verkoudheid en griep en bent vatbaar voor infecties als herpes (aka een koortslip), zegt Karen.
7. Oogmake-up
Het vochtige slijmvlies van je ogen is een soort VIP-ingang voor bacteriën. Het heeft namelijk niet dezelfde beschermlagen als je huid, wat de overbracht van infecties makkelijker maakt. Liever geen ontstoken ogen? Houd je mascara, eyeliner en oogschaduw(kwastjes) voor jezelf.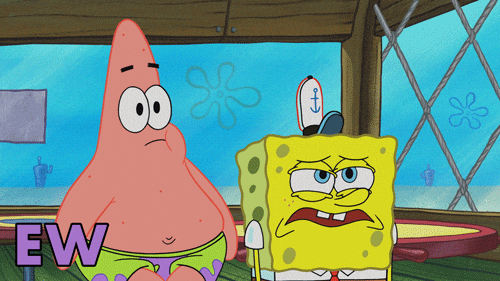 LEES OOK:
Beeld: Getty Images
Gerelateerde artikelen