Halloween is in the air, ook bij MUA's op Instagram. En wat krijg je dan? Yep, ultra creepy looks met gore dingen als vleeswonden en loshangend vlees. Icky x 1000. Maar als je dacht dat het niet erger kon, moet je deze nieuwe trend eens zien…
Bloody gross!
Aanschouw, bloody eyeliner. Vervang je alledaagse, zwarte wing met een bloederige snee en loshangende velletjes en je bent totally on-trend. Of je dat ook echt moet willen? Goeie vraag. Als je zelf niet heel misselijk wordt van de look, worden voorbijgangers dat sowieso wel. Bahhhhh!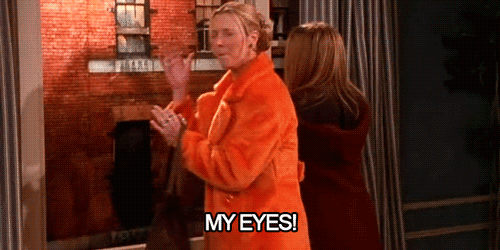 Durf jij het aan? Kijk dan hier de mooiste best gelukste blood eyeliner looks van Instagram. Dracula would approve.
https://www.instagram.com/p/BZBaM2aDct9/
https://www.instagram.com/p/BLengGthugG/
https://www.instagram.com/p/BRs4c4QjEcR/
https://www.instagram.com/p/BZ9fqYEh3ev/?tagged=bloodyeyeliner