CosmoGIRL! #6 Party issue is out now!
10 november 2020
We zijn weer twee maanden verder en dat betekent dat het tijd is voor een nieuwe CosmoGIRL! #YAS! Ons team heeft keihard gewerkt om voor jou weer een prachtig issue uit te brengen, en dat is gelukt!
In het brand-new Party issue kletsten we bij met covergirl Joey King, deelden lezeressen hun mooiste cadeaus aan zichzelf die niet verpakt waren in glitterpapier, schreven we een therapiegids voor beginners, delen we high heel hacks met je én kom je erachter welke love language jij spreekt.
Ready voor een korte recap over wat je allemaal nog meer kunt verwachten? Here we go!
Covergirl
Als het aan Joey King lag, hadden we het over iets anders – anything really – dan Joey King gehad. Sure, dit 21-jarige powerhouse, born and raised Los Angeles, acteert inmiddels al het grootste deel van haar leven en het is een professional famous persoon. Bijkletsen met deze sterke, succesvolle jonge vrouw doen we op pagina 10 t/m 17!
Newbie in Therapie
Je mentale gezondheid is just as important als je fysieke gezondheid. Dus als we naar de dokter gaan om onze physical health te checken, waarom is naar een psycholoog of psychiater gaan voor je mental health dan zo'n ding? Spoiler: it shouldn't be! In het party issue lees je op pagina 26 t/m 29 all you need to know about therapie.
Magic Make-over
In het nieuw gestoken worden door H&M, een brand new hairdo krijgen van Rob Peetoom en een fleeky make-uplook aangemeten krijgen met NOTE sounds like a dream, right? Het was reality voor Chiara (18), die met onze winactie op insta @comsogirl_nl een make-over won!
Red lipstick hacks
Red lips zijn classy, sexy en staan bij alles. Maar welke shade past bij jou en hoe breng je 'm perfect aan? Wij delen op pagina 48 en 49 tips met je zodat jij een red lipstick queen wordt.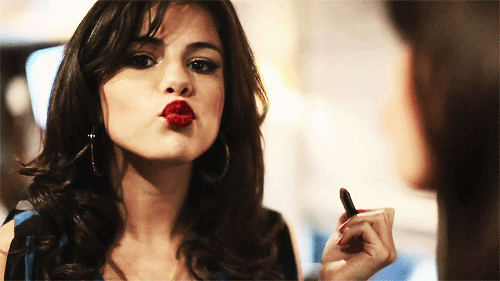 Piercings
It's official: piercings zijn de coolste accessoires van 2021. En niet alleen maar basic studs. Say hello to zorgvuldig samengestelde oren en neuzen. More = more!
Levenslessen uit films
Once upon a time keken we films die ons, soms zonder dat we het doorhebben hele wijze levenslessen leren. Van Coco tot Every Day en Love Rosie: wij verzamelden op pagina 74 en 75 de mooiste levenslessen uit films voor je, inclusief quotes!
Sunday Blues
Plof je net lekker op de bank, bekruipt het gevoel dat je morgen weer naar school moet je ineens. BAM. Grumpy AF. Tegenzin is een understatement. They're Sunday blues, sis. En in CG!'s Party issue lees je op pagina 85 hoe je van dat gevoel afkomt.
Not So lonely Christmas
It's the most wonderfull time of the year… Maar niet voor iedereen. Hoewel dit voor velen de gezelligste tijd van het jaar is, is het ook een tijd waarin je je soms heel alleen kunt voelen. Tips waarmee jij de holidays fijn maakt voor jezelf lees je op pagina 86 & 87.
Wil je alvast in de kerststemming komen? Hier vind je een hele lijst nieuwe kerstfilms.
Love language
We weten dat communicatie een – ding – kan zijn in relaties, maar we waren today years old toen we erachter kwamen dat er vijf (!) verschillende liefdestalen bestaan. Don't freak out. Wij leren je op pagina 90 t/m 93 welke er zijn en hoe je ze toepast.
Mondkapje
Here's a sentence we never thought we'd use: een fijn mondkapje is de grootste must-have vam, well, any season dit jaar. Enne, het ziet ernaar uit dat dit ook nog wel een tijdje zo blijft. Het is muy importante voor ~ iedereens ~ gezondheid dat je een mondkapje draagt en je aan de overheidsmaatregelen houdt, maar dat betekent natuurlijk niet dat je er niet geweldig uit kunt zien while doing so. Daarom kwam CG! in samenwerking met Maskie met een very own mondkapje, ontworpen door CG!-lezeres Lanthe! Hoe je het mondkapje veilig gebruikt lees je op pagina 30.
Abonnement
CosmoGIRL! elke twee maanden op de mat hebben liggen? Neem dan een abonnement! Scoor nu 6x CosmoGIRL! voor maar €29,95 (i.p.v. €104,95) en krijg een Kabuki penseel, luxe toilettas & €35 shoptegoed van Skincarecosmetics van ANVY t.w.v. €75 erbij. Go get CG!'s Party issue now!
Liever het magazine online lezen? Ook dat kan! Koop de nieuwste editie hier.
Fotografie: Eric Ray Davidson
Gerelateerde artikelen