Zo vind je een bijbaan naast je studie
25 januari 2020
Eindelijk ben je van de middelbare school af, ready om aan die leuke studie te beginnen en helemaal op eigen benen te staan. WAITTT… One day in en je komt tot de crappy ontdekking dat studeren veel duurder is dan de middelbare school. Bye bye gratis schoolboeken, kleding gesponsord door je ouders en mom & dad's cooking als je op kamers woont. Ook al krijg je nog hulp van je ouders of heb je al wat spaargeld opgebouwd, a little extra €€€ never hurts. Met deze tips scoor je de leukste bijbaan.
Hoe je een bij baan naast je studie vindt
Denk alvast binnen je specialisatie
Extra cash + alvast ervaring op doen voor later = double wins. Studeer je bijvoorbeeld journalistiek? Probeer dan alvast van freelance opdrachten te doen. Voor de lokale krant, bijvoorbeeld. Of misschien heeft jouw opleiding wel een eigen magazine waarvoor je kunt schrijven. Denk out of the box en onthoud: niet geschoten is altijd mis. Mail je dream employer gewoon!
Call in favors
Heeft je bestie een superleuke bijbaan? Vraag of hij/zij bij de baas kan checken of ze nog meer mensen nodig hebben. Aangedragen worden door een goede werknemer vergroot de kans dat jij ook wordt aangenomen.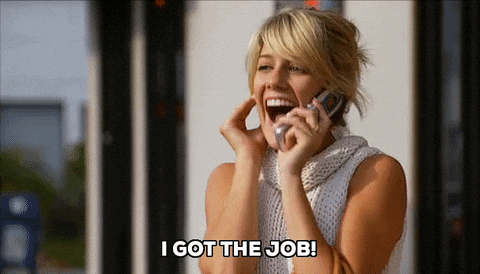 Gebruik je daily routine als inspo
Benader de plekken waar je normaal gesproken ook vaak komt, zoals je sportschool of favo kledingwinkels, koffietentjes en restaurants. Deze plekken zijn ook 's avonds en in het weekend open, waardoor je naast school makkelijk wat werkuren mee kunt pakken.
LEES OOK:
Beeld: GettyImages
Gerelateerde artikelen