Deze filmreeks is nu te zien op Videoland!
15 juni 2020
Heb je zowat alles op Netflix én Videoland al gezien? Don't worry, er komt namelijk heel leuk nieuw binge-materiaal aan op Videoland! Vanaf vandaag is een complete filmreeks te zien die je waarschijnlijk wel bekend voorkomt.
Deze Nederlandse serie komt ook naar Videoland!
The Hunger Games
Waarschijnlijk zag je 'm al aankomen, vanaf vandaag staan alle – ja, ALLE – delen van The Hunger Games op Videoland! Je kunt dus weer eindeloos genieten van Katniss, Peeta en Gale. Een perfect excuus om een binge-avondje met je vriendinnen te plannen dus.
De filmreeks bestaat uit het eerste deel van The Hunger Games, Catching Fire en de twee Mockingjay delen.
Ook deze bekende film is binnenkort op de streamingsdienst te zien!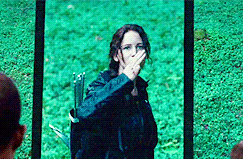 LEES OOK:
Bron: RTL Boulevard
Beeld: The Hunger Games
Gerelateerde artikelen