Win op Valentijnsdag een date met Dave Roelvink!
12 februari 2020
Al eerder schreven we over het Buddha to Buddha House of Valentine, maar daar komt nu iets heel speciaals bij! Dave Roelvink is namelijk op zoek naar een nieuwe lieve vriendin en Buddha to Buddha speelt op Valentijnsdag graag de matchmaker en wilt hem hierbij een handje helpen.
House of Valentine
Het speciale House of Valentine is verdeeld in vier verschillende zones, die zo zijn ingericht dat je degene(n) die je meeneemt naar deze liefdevolle plek zowel fysiek als mentaal een stuk beter leert kennen. Zo is er bijvoorbeeld een speciaal kaartspel ontwikkeld waarmee je je crush interessante vragen kunt spellen.
Op date met Dave
Heb jij stiekem altijd al een crush gehad op Dave Roelvink én heb je nog niks te doen op Valentijnsdag? Dan is het your lucky day! Op 14 februari ontmoet de realityster namelijk twee blind dates in het House of Valentine.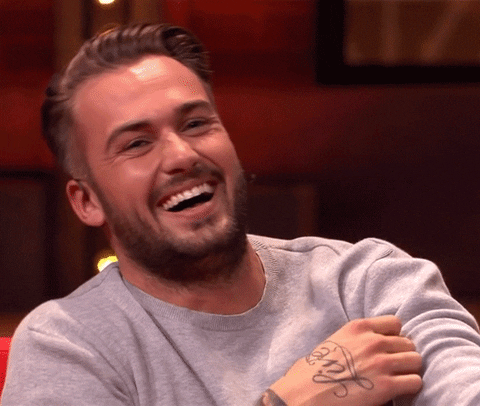 Winactie
Denk jij dat jij zijn nieuwe droomvrouw bent? (Let er wel op dat je in ieder geval boven de 18 jaar bent). Doe dan mee met de winactie van Buddha to Buddha! Laat een comment achter waarin jij vertelt waarom jij en Dave meant to be zijn en misschien win jij wel die speciale date…
'💕WIN💕 een date met Dave Roelvink in het Buddha to Buddha House of Valentine!
Dave Roelvink is op zoek naar ware liefde en Buddha to Buddha speelt matchmaker tijdens Valentijn.
Ready? Set, GO!💥
1. Volg ons via @officialbuddhatobuddha
2. Comment waarom jij de droomvrouw bent van Dave (originele serenades en gedichten worden door @daveroelvink zeer gewaardeerd)
3. Maak je agenda vrijdag 14 februari van 18h tot 19h vast leeg 😉 (It's a date!) We maken de winnaars donderdag ochtend bekend dus hou je DM's in de gaten 👀
Happy love games, may the odds be ever in your favor!'
LEES OOK:
Beeld: Instagram @daveroelvink
Gerelateerde artikelen