Kende jij deze bh hacks al?
16 maart 2020
De bh struggle is al-tijd real! Gelukkig zijn er een aantal hele simpele hacks die jou relatie met je bh wat beter kunnen maken. En er is nog een pluspunt: je bh's gaan door deze hacks gegarandeerd langer mee!
1. Cute back bra
Wil je een topje dragen met een open rug, maar vind je het niet fijn om geen bh te dragen? Knip de achterkant (de haakjes waarmee je 'm dicht doet) van je bh af. Naai nu drie op maat gemaakte cute elastieken banden aan de achterkant zodat je gewoon een bh kunt dragen, geen lelijke sluiting ziet en je rug is versiert met té leuke elastieken!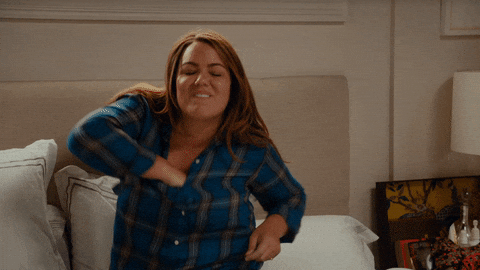 2. Travel case
Ga je bij iemand anders slapen of op citytrip? Dan is het belangrijk dat je je bh's goed inpakt. Je kunt je bh in een hoesje stoppen met gevormde cups. In zo'n hoesje blijft je bh mooi! Dit soort hoesjes zijn er ook om je bh in te wassen, zo weet je zeker dat je bh niet beschadigd wordt als hij in de wasmachine zit. Een echte must om je bh's langer mee te laten gaan!
Bh tas €17,99 / 14,99 GRANDADO.COM
Waszakje met koord €3,50 HUNKEMOLLER
3. Opbergen
Gooi jij je bh ook altijd in een random la of ergens achterin je kast? Dan is het tijd om from now one hiermee te stoppen! Om langer plezier te hebben van je bh's is het belangrijk om ze goed op te bergen. Leg je bh's allemaal netjes bij elkaar, je weet zo precies welke bh's je hebt en het ziet er mooi en opgeruimd uit. Leg je bh's plat neer en dus niet met de ene cup in de andere gevouwen. Op deze manier blijven je bh's het mooiste!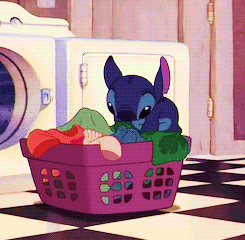 Geen zin meer in bh's met een beugel? Check hier de mooiste wireless bh's!
4. Drogen
Een bh moet natuurlijk ook gewassen worden. Wil je het model van je bh behouden? Dan moet je hem liggend laten drogen. Say what?! Meestal hangen we onze bh gewoon aan de waslijn maar dat is vanaf nu verleden tijd. Leg je bh op een plek waar hij snel kan drogen. Als je hem ophangt verliest hij namelijk langzaam zijn vorm en model. Haal hem dus ASAP van de lijn af!
5. Sport Bh
Sport jij vaak in een sport bh? Dan weet je hoe sweaty deze kan worden. Neem de eerstvolgende keer dat je na het sporten een douche neemt je sport bh mee. Je kunt terwijl je jezelf wast je sport bh ook een goede douchebeurt geven. Een win-win situatie, want je sport bh continu in de wasmachine gooien is een no no!
6. Pain free
Snijden de bandjes van je bh continu in je schouders? Dat is geen pretje. Om dit makkelijk te verhelpen zonder gelijk een nieuwe bh aan te schaffen kun je een maandverband of inlegkruisje gebruiken. Gebruik een klein inlegkruisje of knip een maandverband klein. Schuif deze onder je bandjes op de plek waar het pijn doet. Trek een grote trui of wijde blouse aan en niemand die er iets van merkt. Geen pijnlijke schouders meer voor jou, dus!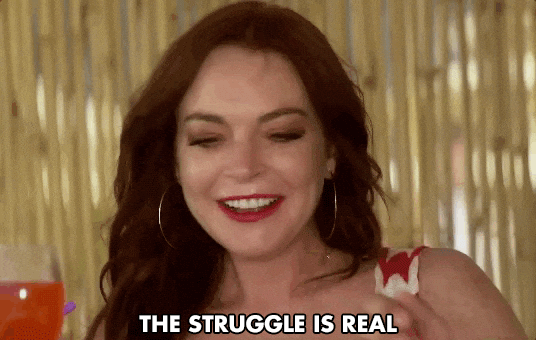 Nog op zoek naar een fijne sport bh? Check hier onze favo's!
7. Op pimpen
Heb je een bh in de kast liggen waar je eigenlijk al een tijdje klaar mee bent? Pimp 'm dan op met een leuk detail aan de achterkant. Gebruik een speciale clip om aan de achterkant je bh bandjes naar elkaar toe te trekken. Dit geeft een superleuk effect.
Tip: wil je dat die clip niet opvalt? Gebruik dan een paperclip in dezelfde kleur als je bh, succes guaranteed!
LEES OOK:
Beeld: GettyImages, Seventeen
Bron: Seventeen
Gerelateerde artikelen