17x Leuke TikTok dansjes om thuis te leren
9 juli 2020
De app TikTok is in een korte tijd enorm populair geworden. Check hier een aantal populaire TikTok dansjes die je ook zelf thuis kunt leren!
1. Renegade
Dit dansje is één van de bekendste op TikTok. Iedereen heeft 'm gedaan, maar nu jij nog! Snel is het dansje wel, maar pro tip: als je de video in slomo zet, kun je eerst rustig alle pasjes leren.
Toch iets meer uitleg nodig? Check hier een uitgebreide tutorial!
2. Say so
Dit dansje is bedacht door TikTokker @yodelinghaley. Ze bedacht dit dansje in haar badkamer maar groeide al snel uit tot een megahit. Het liedje die je hoort is Say So van Doja Cat, een Amerikaanse zangeres. Doja heeft het dansje later in haar videoclip toegevoegd, hoe vet! De 'Say So' dance is gelukkig niet zo moeilijk om te leren.
Toch nog een langzame uitleg nodig? Check dan deze tutorial.
3. Cannibal
Dit liedje komt je misschien wel bekend voor als je vroeger veel naar de artiest Kesha luisterde. TikTok gebruikt het oude nummer nu voor dit toffe dansje, watch and learn!
Check hier de uitleg van dit dansje.
Nieuw op het gebied van deze app? Check dan hier welke TikTokkers leuk zijn om te volgen!
4. Can't touch this
Dit nummer kennen we allemaal wel, en op TikTok is dit nummer ook bekend maar dan met een funky twist. Op dit nummer hoef je namelijk alleen versnelt de 'macarena' te dansen met op het einde een 'woah'. Easy! PS: Spot James Charles die ook fanatiek aan TikTok doet.
5. Relationship
Bij een cute liefdesliedje hoort een leuk dansje, en dat is deze zeker. Pluspunt: hij is super easy! Je hoeft eigenlijk alleen de songtekst uit te beelden (check hier een uitleg)
6. Sunday best
Dit dansje gaat je sowieso lukken. Een super fun maar toch makkelijk dansje: gegarandeerd een leuke TikTok!
Tutorial nodig? Klik hier!
7. Supalonely
If Emma Chamberlain can do it, you can do it!
wil je groeien op TikTok? Met deze tips krijg je meer likes en volgers.
Check hier de uitleg!
8. Don't start now
We all love het liedje Don't Start Now van Dua Lipa, en de dansers van TikTok ook.
Bekijk hier hoe het dansje precies moet.
Doet TikTok een inbreuk op je privacy? De app is nu al verbannen in India.
9. Get Up
Met dit dansje doe je 100% een fullbody workout en voel je je net een danser uit Step-Up. Zit je thuis en wil je toch een beetje sporten, dan kunnen deze workouts je naast de dansjes goed helpen!
Hier vind je een uitleg.
10. Kick into a split
Wil je echt de show stelen met je nieuwe dansje? Leer dan de kick into a split. Dit dansje is waarschijnlijk de moeilijkste van allemaal, maar oefening baart kunst. Vooral weggelegd voor diegenen die al goed zijn in dansen, ballet, turnen of gewoon super flexibel zijn.
11. All About Cake
Dit dansje ziet er moeilijker uit dan het is! Een paar keer oefenen en you got it.
KJ Apa is nu ook te vinden op TikTok!
Check hier een tutorial.
12. TKN
Zin om je heupen helemaal los te gooien? Dan kun je deze eens proberen.
@thexhan

imma redo this 😤 dc @retroconverse
Check hier een slo-mo versie.
13. Banana
Makkelijker wordt het niet! Deze moves kan iedereen en ziet er ook nog eens funny uit.
14. Kolors
Ook dit dansje ging een tijd lang viral. Je moet misschien een paar keer oefenen, maar als je 'm eenmaal kunt ziet het er super nice uit!
Hier vind je een uitleg.
15. Tap In
Toen het 16-jarige Italiaanse meisje in de TikTok hieronder dit dansje bedacht, had ze vast niet gedacht dat 'ie zo enorm viral zou gaan!
Check hier een tutorial.
16. Savage Love
Nog zo'n lekkere makkelijke! Ben jij dramatisch in het onthouden van pasjes? Dan kun je zeker deze proberen.
17. Coño
Jason Derulo is on fire al het gaat om TikTok hits. Zo gaf hij ook het Nederlandse liedje Coño zijn eigen draai (mét dansje erbij!). Ook hiervan onthoud je de pasjes in no-time.
@justmaiko

hes starting to teach me how to tiktok now🙄😂🔥 @itsjonathanle
CosmoGIRL! op TikTok
Ook CosmoGIRL! is te vinden op TikTok! Je kunt ons vinden onder de gebruikersnaam @cosmogirlnl of door hier te klikken. We willen graag een aantal van deze dansjes uitproberen dus laat ons vooral via Instagram weten welke dansjes (of andere challenges) je zou willen zien!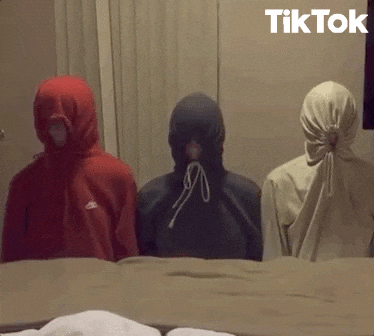 LEES OOK:
Beeld: Charli d'amelio & Yodelinghaley
Bron: Buzzfeed