Deze dingen wist je 100% nog niet over The Notebook!
11 maart 2020
Waarschijnlijk was je tijdens het kijken van The Notebook druk met wegzwijmelen en janken. CG! zet de dingen die je zeker nog niet wist over onze all time fave film voor je op een rijtje!
1. Succesvol
The Notebook is de succesvolste film van schrijver Nicholas Sparks. Wereldwijd leverde de film wel 116 miljoen dollar op! Een huge bedrag, maar wel logisch voor deze geweldige tranentrekker.
2. Best kiss
De iconische scene uit de film heeft Ryan en Rachel een prijs opgeleverd. Ze wonnen in 2005 een MTV Award voor de best kiss. De twee besloten bij ontvangst van de prijs nog een keer te zoenen. Sindsdien is dat traditie geworden.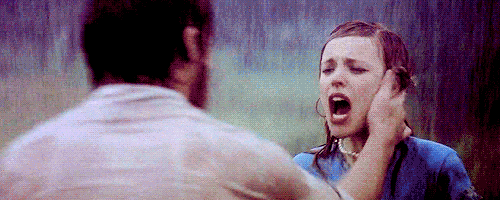 3. Verschillende kanten
Als je het boek hebt gelezen, valt je waarschijnlijk op dat dit vooral geschreven is vanuit het perspectief van Noah. In de film is dit anders, hier komt de kant van Allie ook meer aan bod. De rollen zijn dus in de film beter verdeeld!
Op zoek naar nog meer romantische films? Check hier nog een aantal goede films!
4. Anders op Netflix
Als je The Notebook nog nooit hebt gezien, get ready for spoilers. De film is onder andere te zien op Netflix, maar daar is het einde iets anders dan in de originele film. De Netflix-versie eindigt wanneer oudere Ellie en Noah elkaars hand vasthouden, terwijl de originele film eindigt met de verpleegsters die ontdekken dat de love birds in elkaars armen zijn gestorven.
5. De film is waargebeurd
Nog niet verdrietig genoeg? Nou, de film is gebaseerd op een waargebeurd verhaal. Ja, er bestonden een echte Allie en Noah. Het verhaal is gebaseerd op de grootouders van Nicolas Sparks' ex vrouw.
6. Rachel kon zich niet voorbereiden
Rachel McAdams, die de rol van Allie speelt in de film, had minder dan een dag de tijd om zich voor te bereiden op de rol. Ze ontving pas de avond voor de auditie haar script. Check hieronder de auditie die ze uiteindelijk gewoon rockte!
Lees hier nog meer romantische love stories!
7. Huilen
Ugly crying tijdens de film? Helemaal niet gek, je bent niet de enige. Zelfs Rachel moest dat. Hoewel ze maar een paar minuten had om het script door te lezen, moest ze hier en daar ook een traantje weg pinken.
8. Geen schoenen
In dé kissing scene in de regen heeft actrice Rachel geen schoenen aan. Why? Omdat ze in de modder wegzakte. Ook viel haar kleding half uit elkaar. Een heftige scene dus!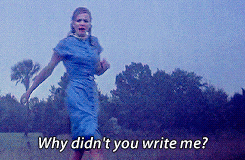 9. No nude
Er is een reden dat er niet veel naakt te zien is in de film. Schrijver Nicolas schaamde zich een beetje voor dit soort scènes. Hij wilde ook dat de film voor een groter en jonger publiek geschikt zou zijn.
10. Lenzen
Ryan Gosling, die de rol van Noah speelde, droeg tijdens de opnames van de film bruine lenzen. Dit was om zijn blauwe ogen te verbergen, omdat het originele verhaal iemand met bruine ogen omschreef.
11. Transformatie
Naast zijn donkere lenzen, moest hij ook zijn baard en spiermassa laten verdwijnen. Zo zag de acteur er voor de rol van Noah jonger uit.
12. Britney en Justin
Geloof het of niet: naast Ryan en Rachel kwamen ook Britney Spears en Justin Timberlake in aanmerking voor de rol. En of we blij zijn dat ze het uiteindelijk niet geworden zijn!
13. Lelijk
Toen de regisseur van de film, Nick Cassavetes, de rol van Noah aan Ryan Gosling gaf, gaf hij hem een bijzonder compliment. Hij zei: 'Ik wil dat jij deze rol speelt, omdat je anders ben dan anderen in Hollywood. Jij bent niet knap, maar een normale jongen.' Say what?! Nick keek zeker niet naar dezelfde Ryan waar wij – sinds die film – nu allemaal een crush op hebben…
14. Hekel
Hoewel de chemie tussen de twee acteurs op het grote scherm fantastisch is, was dit in het echt niet zo. De twee waren op de set continu aan het ruziën. Het werd zelfs zo erg dat de twee bij elkaar in een kamer werden gestopt om het op te lossen. En dat hielp! De twee hebben zelfs even gedatet, maar dat hield niet lang stand.
15. Dinertafel
Ryan deed alles wat hij kon om zich in de rol van Noah te verplaatsen. Zo ging hij in South Carolina wonen en meubels bouwen. Zo heeft hij ook de dinertafel gebouwd die je in de scene hieronder ziet. Rachel deed ook verschillende dingen om in haar rol te komen, zo nam ze onder meer balletles.
LEES OOK:
Beeld: The Notebook, Seventeen en GIPHY
Bron: Seventeen
Gerelateerde artikelen