Inpakken: Dit neem je mee op surfvakantie
31 juli 2019
Woeehoeee! Nog even en het is zo ver; jij gaat op surfvakantie! Dit zal niet zo'n vakantie worden waarbij je je hele beautycase mee kunt nemen en uitgerust terugkomt, maar wat neem je dan wel mee als je elke dag te vinden bent op het water? Ook voor de sportieve girls die op vakantie gaan, hebben wij een checklist voor wat je dan wél meeneemt op surfvakantie.
Inpakken: Dit neem je mee op surfvakantie
Oké, de lijst zal niet zo lang worden als wanneer je op zonvakantie gaat naar Frankrijk/Ibiza/Turkije, maar er zijn wel wat essentials die niet mogen ontbreken in jouw suitcase!
1. Badkleding
Obviously! Of het nu een bikini of een badpak is maakt niet uit, er zit toch een wetsuit overheen. Maar na intensief surfen wil jij wel even chillen in je badkleding.
2. Strandlaken(s)
Surfen means spending the days at the beach, en om tussen al het surfen door even bij te komen is het fijn als je even kan uitrusten op je strandlaken. Of om een handdoek om je heen te slaan wanneer het wat frisjes is.
3. Zonnebrand
Stop deze meteen in je toilettas! Wanneer je de hele dag in en op het water bent heb je er zelf geen erg in dat de zon op je gezicht brand, maar dat doet 'ie wel. Veel surfers maken gebruik van een zink stick die ze aanbrengen op hun gezicht om tijdens het surfen niet te verbranden. Je hebt ze naast wit ook in allemaal neon-kleuren. Hoe leuk?!
4. Slaapzak/deken
Als je op surfvakantie gaat naar Spanje of Frankrijk, koelt het nog wel eens af 's avonds. Het is fijn als je dan in een slaapzak kan kruipen en zo niet kou vat.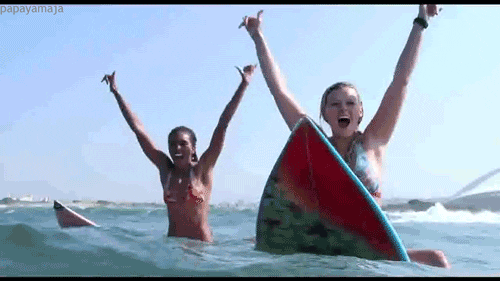 5. kleding
Zoals we net al schreven; s' avonds koelt het langs de kust heel erg af. Neem daarom naast korte broekjes/jurkjes/rokjes ook een paar lange broeken en een sweater mee. En vergeet natuurlijk ook niet om leuke topjes en genoeg schoon ondergoed in te pakken ;-)!
6. Toilettas essentials
tandenborstel + tandpasta
aftersun
haarborstel
make-up en make-up remover
shampoo en conditioner
deo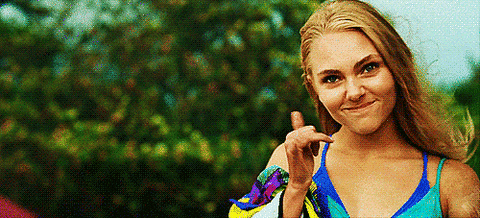 7. een goed gevulde rugtas
En met een goedgevulde rugtas bedoelen we alles wat je bij de hand moet hebben wanneer je op reis gaat;
paspoort/ID kaart
zonnebril
portemonnee met cash
mobiel en oplader
oortjes
powerbank
8. Wetsuit
Als je je hebt ingeschreven bij een surfschool, krijg je deze meestal daar. Maar mocht je zelf op avontuur gaan, neem dan een wetsuit mee!
9. Surfplank
Zonder surfplank wordt het surfen een beetje moeilijk. Net als een wetsuit hebben veel surfscholen (beginners)surfplanken en hoef je deze niet zelf mee te nemen. Vaak is dit wel mogelijk en kun je voor een meerprijs je eigen surfplank meenemen op surfkamp.
Wij hopen dat je hiermee een beetje op weg bent geholpen met het inpakken van spullen voor je surf vacay! Wij wensen je alvast een fijne vakantie and sea you on the next wave!
LEES OOK:
Beeld: Unsplash
Gerelateerde artikelen