Throwback Thursday: The Twilight Saga
9 januari 2020
Even een throwback naar zo'n tien jaar geleden, toen de 'concurrent' van Harry Potter uitkwam: The Twilight Saga. Wij herinneren ons vaag een knappe vampier, een gespierde weerwolf en een tienermeisje. Hoe gaat het nu met de acteurs? En komt er ooit nog een vervolg op het originele verhaal? Wij deden onderzoek voor je.
Can't get enough van Twilight? Hier een lijstje met films die erop lijken!
Throwback Thursday: The Twilight Saga
The Twilight Saga begon als een boekenserie geschreven door Stephenie Meyer. In 2005 kwam het eerste boek uit, en drie jaar later schitterde de eerste film Twilight al op het witte doek. We must admit: wij hadden gelijk hearteyes voor Edward en Jacob <3. Bella Swan had hetzelfde probleem, want pas in één van de laatste films heeft ze een keuze kunnen maken! In The Twilight Saga volgen we Bella's verhaal, van verhuizen naar een nieuw stadje tot falling in love met een vampier. Tussendoor heeft ze te maken met evil vampires, jongens die veranderen in weerwolven en stuklopende friendships. She's a busy girl.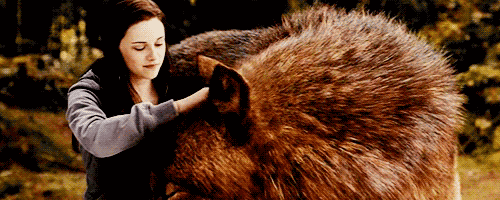 Kristen Stewart (Bella Swan)
Kristen (29) haar ouders werkten al in de showbusiness, dus het is no surprise dat ze begon met acteren toen ze nog jong was. Je kunt haar misschien ook kennen van Into The Wild en Snow White and the Huntsman! Het was even stil rond de actrice omdat ze vooral rollen had in wat kleinere films, maar she made her way back into Hollywood met haar rol in Charlie's Angels.
Powergroep: Ariana, Lana en Miley zingen de titelsong van Charlie's Angels!
Toen
Nu
Robert Pattinson (Edward Cullen)
Robert's (33) eerste rol ever was, surprisingly, die van Cedric Diggory in Harry Potter and the Goblet of Fire. Gelijk daarna kreeg hij zijn rol als de sexy vampier Edward in The Twilight Saga en werd hij met de speed of light bekender. Fun fact: Robert is Engels en heeft voor de Twilight films een Amerikaans accentje aan moeten leren!
Toen
Nu
Taylor Lautner (Jacob Black)
Ook Taylor (27) begon zijn acting career als kind, maar door zijn rol als Jacob de weerwolf werd hij pas echt bekend! Op de good looks die hij had voor de Twilight films kreeg hij nogal kritiek, omdat hij op dat moment nog een tiener was en mensen vonden dat hij werd geseksualiseerd. Gelukkig is de gossip voor Taylor voorbij en leidt hij nu een rustig leven.
Mackenzie Foy (Renesmee Cullen)
Mackenzie (19) speelde de cute maar gevaarlijke Renesmee Cullen in The Twilight Saga. Haar ouders hebben geen connectie met de filmindustrie, maar toch begon ze op 3-jarige leeftijd al met modellenwerk en acteren! Naast Twilight heeft ze gespeeld in The Conjuring, The Little Prince en de Disneyfilm The Nutcracker and the Four Realms. Ook heeft ze een rol gekregen in de nieuwe Black Beauty, maar die moet helaas nog uitkomen.
Toen
Nu
LEES OOK:
Beeld: Instagram @twilight
Gerelateerde artikelen