10x Appgewoontes van jongens waar meiden niets van begrijpen
22 juni 2021
Er is haast niets zo confusing op deze aarde als de manier waarop sommige jongens appen. Het kan dan ook ontzettend lastig zijn om via WhatsApp te peilen of een jongen je bijvoorbeeld nou leuk vindt of niet. Gelukkig deed Bolde een boekje open over de 'app-regels' van de gemiddelde man.
1. Jongens nemen appen minder serieus
Jongens nemen appen nou eenmaal een stuk minder serieus dan meiden. Ze snappen dan ook niet de irritatie bij meiden als ze op een dag niet genoeg hebben gestuurd. Maar zelfs als een jongen je heel leuk vindt, zal hij geen perfecte apper voor je zijn. Even more important: appgewoontes zouden sowieso geen dealbreaker mogen zijn. Uiteindelijk is de manier waarop hij je IRL behandelt belangrijker dan via de app, right?
2. Vragen stellen
App je met je crush? Dan is het vaak lastig om erachter te komen of hij jou ook leuk vindt. Let daarom eens op het aantal vragen die hij je stelt. Als hij je leuk vindt, zal hij proberen met persoonlijke vragen het gesprek op gang te houden.
3. App de jongens first
Mocht je finally het nummer van je crush hebben bemachtigd, app hem dan als eerste! Jongens vinden appen nou eenmaal stom, dus ze vinden het dan ook fijn als jij het eerste berichtje stuurt. Zo laat jij zien dat jij 'm leuk vindt en kan hij zichzelf sneller kwetsbaar opstellen (en kan hij toegeven dat hij jou ook wel ziet zitten!)

4. Vergeet afkortingen
Veel jongens hebben het niet zo op de app-afkortingen. Ze kunnen het maar vervelend vinden of begrijpen het gewoon niet. Probeer daarom niet extreem veel afkortingen te gebruiken als je met 'm praat. Just keep it simple!
5. Emoij's in de ban
Er zijn zoveel emoij's met zoveel betekenissen, waardoor jongens nog wel eens de draad kwijtraken. Probeer je emoji-gebruik dus in te perken tot alleen simpele smileys, tenzij hij natuurlijk ook all-out gaat met emoji's.
6. The wait
Lang wachten op een antwoord is altijd vervelend. Maar dit moet je niet altijd negatief bekijken, het kan soms zelfs een goed teken zijn! Hierdoor kan het zijn dat een jongen langer moet nadenken om te reageren. Hij wil natuurlijk wel het juiste antwoord geven.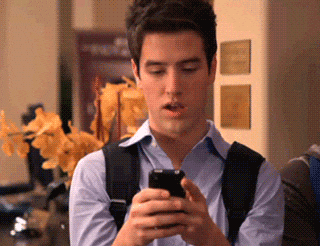 7. Voorzichtig laten zien wie ze zijn
In het begin zijn jongens altijd wat voorzichtig met antwoorden. Ze proberen zo basic mogelijk te antwoorden, zonder overdreven over te komen. Maar als hij je echt leuk vindt, kan hij dit filter snel verliezen. Juist als zijn appjes een tikkeltje vreemd lijken, kan het zijn dat hij jou juist ziet zitten, en zijn ware app-aard laat zien.
8. App marathon
Jongens zijn nou eenmaal geen fan van de hele dag door marathon-appen. Ze hebben geen zin om de hele dag op hun telefoon op WhatsApp te zitten, dus als hij even niet reageert moet je dit zeker niet persoonlijk opvatten. Als hij je heel leuk vindt, kan het zijn dat hij het wel doet, maar over het algemeen vinden jongens dat een beetje overdreven.
9. Jongens houden van 'kort maar krachtig'
We weten allemaal hoe kortaf jongens soms reageren, maar dit is normaal (most of the time). Meiden zijn vaak iets beter in uitgebreid reageren. Jongens houden ervan om straight to the point te zijn en geven dan ook vaak korte antwoorden. Het feit dat hij kort en bondig appt wilt dus niet zeggen dat hij je niet leuk vindt.
10. Niet te veel in één keer
Je wil je crush natuurlijk 1001 vragen stellen, maar keep your cool. Stuur niet in één keer een compleet vragenvuur op hem af. Geef hem eerst de kans om te antwoorden (en jou een vraag terug te stellen), voordat je je volgende vraag stelt.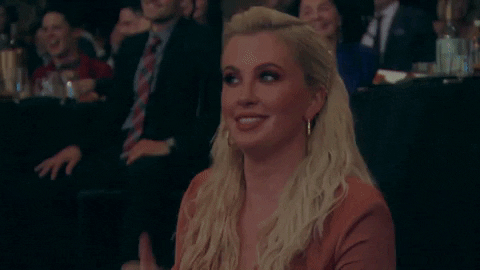 Ben jij ook doof tijdens het appen? Dit is waarom!
Beeld: Gettyimages
Gerelateerde artikelen