Dit wilde je altijd al over piemels weten
27 februari 2021
Bij biologieles heb je waarschijnlijk de nodige info gehad over seks en piemels en bij verzorging vertelden ze je alles over soa's. En je hebt vast ook het gesprek over de bloemetjes en de bijtjes met je ouders gehad… Maar wat niemand je vertelt, zijn onderstaande dingen. En die wil je wel weten!
We vroegen het Ellen Kate Friedrichs, health & sexuality educator in Brooklyn, New York. No shame in our game!
Wat zijn blauwe ballen?
Wanneer een jongen opgewonden raakt, maar niet klaarkomt, kan hij een jeuk-gevoel hebben aan zijn ballen. Hiernaar wordt verwezen als we het over 'blauwe ballen' hebben. Ze zijn dus niet écht blauw, alhoewel sommigen wel een klein beetje blauwig kleuren.
Klaagt hij over blauwe ballen? Voel je nooit gedwongen verder met hem te gaan! Hij kan dit 'probleem' namelijk heel easy zelf fixen. En zo'n vervelend is het gevoel niet: op een schaal van een tot tien, geven de mannen het een drie of een vier.
Hoe voelt een erectie?
We snappen je nieuwsgierigheid! 'Veel jongens omschrijven een erectie als een vol en gevoelig gevoel op een heel fijne manier als ze op het juiste moment plaatsvinden', zegt Friedrichs. 'Maar een erectie kan heel oncomfortabel zijn als het op een overwacht moment gebeurt.' Zoals middenin een wiskundeles…
Waarom zijn sommige jongens besneden en wat is het verschil met een onbesneden penis?
'Besneden zijn betekent dat de voorhuid die over de eikel zit, verwijderd wordt', legt Friedrichs uit. 'In Amerika wordt veertig tot zestig procent van de mannen besneden. In Europa ligt dat aantal lager, rond de tien procent (red.). Besnijden kan religieuze redenen hebben (Moslims of Joden), maar ook uit hygiënisch oogpunt gebeurt het. Het verschil voor de mannen zelf? Stel je jouw nek voor zonder coltrui of met. Over het algemeen gaat het bij mannen die niet besneden zijn allemaal wat 'soepeler', maar qua gevoel is er niet zo veel verschil voor ze.'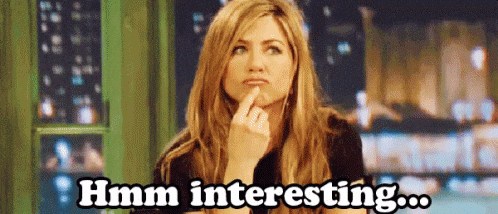 Check ook: Step up your hand job game met deze spoedcursus
Waarom heeft heb je een erectie nodig om vaginaal sex te hebben?
'Penetratie gaat makkelijker als de penis een volledige erectie heeft, anders komt 'ie er niet goed in of valt het condoom eraf.'
Zorgen condooms echt voor minder gevoel tijdens sex?
Probeert een jongen jou te overtuigen het zonder condoom te doen omdat hij anders bijna geen gevoel heeft? Daar is Ellen duidelijk over: 'Genoeg mannen kunnen lekkere seks hebben met condoom, maar enkele jongens zullen het daarmee oneens zijn, maar er is nog genoeg gevoel over. Vergeet niet dat alleen een condoom jou beschermt tegen soa's. Een pil of spiraal beschermt alleen tegen zwangerschap.
Deze condoom smoesjes moet je niet geloven!
Kan een piemel breken?
Een 'boner' heeft geen bot, ook al doet de naam anders vermoeden. Dus nee, een penis kan niet breken. Ellen: 'Maar buig een erectie nooit. Dat kan het weefsel ervan echt beschadigen (dit heet dan weer wel een 'penisbreuk').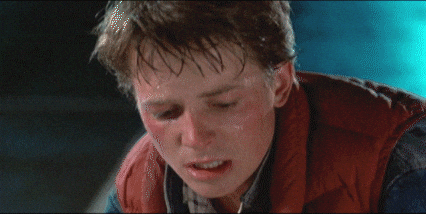 Als je verder gaat met een jongen en hij krijgt geen stijve, betekent dat dan dat hij jou niet sexy vindt?
Hij zou zomaar eens nerveus, moe of afgeleid kunnen zijn. Een erectie die ontbreekt, heeft vaak niets met een afknapper of zijn gevoel voor jou te maken. Onthoud goed dat jongens ook onzeker zijn over hun lichaam, zeker als ze seks gaan hebben.
Wat zijn natte dromen en waarom hebben jongens die? En hebben meisjes ze ook?
Wanneer een jongen klaarkomt in zijn slaap, wordt dat een natte droom genoemd. Soms komt het door een steamy droom, maar het kan ook gewoon door de puberteit komen. Ellen: 'Meisjes kunnen ook orgasmes hebben in hun slaap, maar daar hoor je minder over, omdat je er minder snel achterkomt als meisje.
Wat is de gemiddelde maat van piemels?
Ze zijn er in alle soorten en maten en die van jongeren zijn nog 'in de groei'. Er zit een groot verschil tussen de maat van een slappe penis en een harde. De gemiddelde maat in Nederland van een volwassen man is stijf gemiddeld zo'n 14,8 cm.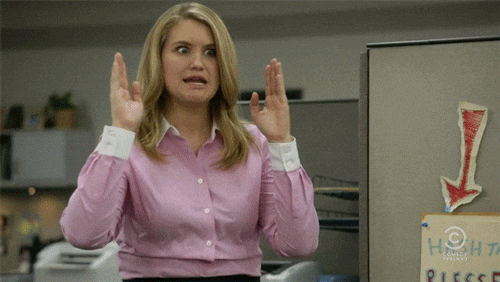 Waarom zijn jongens zo bezig met de lengte van hun piemel?
Volgens Ellen Friedrichs komt dat vooral door porno: 'Je ziet in pornofilms bijna nooit een gemiddelde penis of een kleine. Ze zijn altijd enorm en daardoor gaan mannen er vanuit dat zij een kleine piemel hebben. En er gaat een mythe dat een grote piemel nodig is om je partner genot te bezorgen.' Net als dat wij ons druk kunnen maken om de grootte van onze borsten of billen, doen jongens dat over hun piemels.'
Waarom krabben mannen zonder schaamte aan hun zaakje?
Ballen van jongens bewegen soms, waardoor het oncomfortabel kan aanvoelen. Dit komt vaak door kleding, zeker doordat ze sporten, lopen of zweten.
Beeld: Getty Images